The Crown Group is the first UK fuel company to be certified carbon neutral
Becoming carbon neutral requires a business to balance its carbon emissions with an equivalent amount sequestered or offset. Alternatively, it can purchase enough carbon credits to make up the difference between its emissions and a zero-carbon baseline.
We are certified carbon neutral by switching our entire delivery fleet to Hydrotreated Vegetable Oil and offsetting all emissions across the Group by using a certified offsetting company.
Read more about how we're doing it >>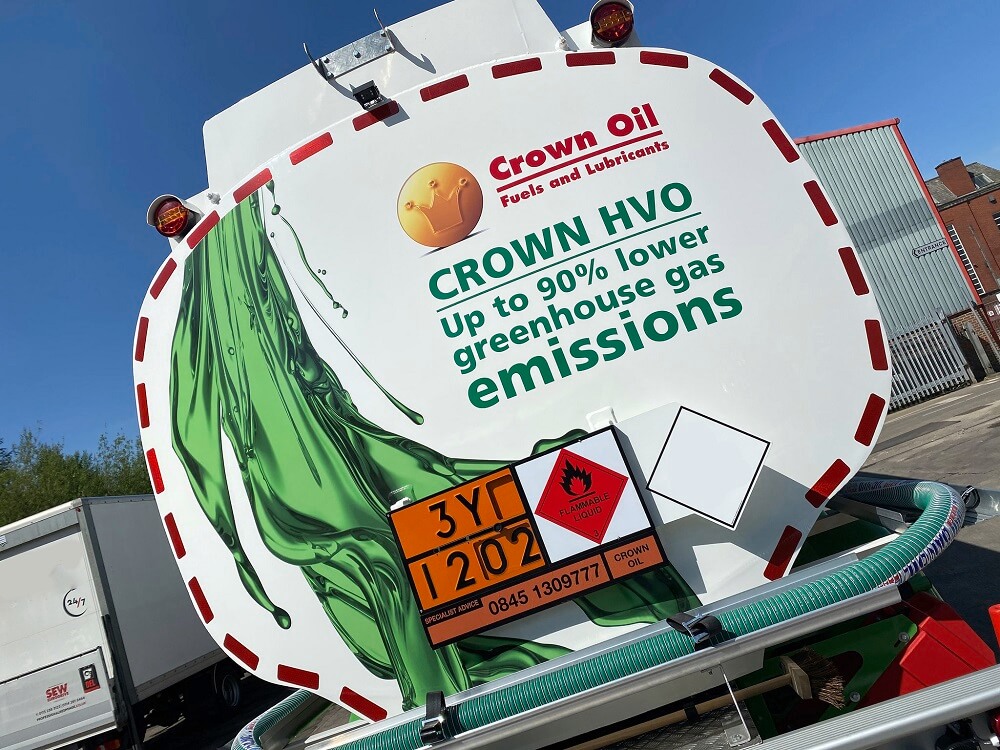 Our next major milestone?
Being a safe and sustainable business is at the heart of our growth strategy and is essential for the future of our employees, our customers and our communities. This involves understanding and managing the impact on the community we operate in whilst working with our customers to support their ESG and CSR targets. Our next milestone is to have net zero direct emissions by 2030 or sooner.
Driving down emissions with HVO
All oil delivery fleets within the Group are fuelled by Crown HVO fuel, our drop-in alternative diesel that reduces up to 90% of net CO2 emissions. This move will save over 3,080 tonnes of net CO2 emissions released from our delivery fleet every year!
Our current Group emissions (scope 1 & 2 and selected group 3 which we have direct control over) are approximately 8,934 tCO2e (20/21 baseline). By simply switching our fleet to HVO, we will reduce these emissions by approximately 2,983 tCO2e.